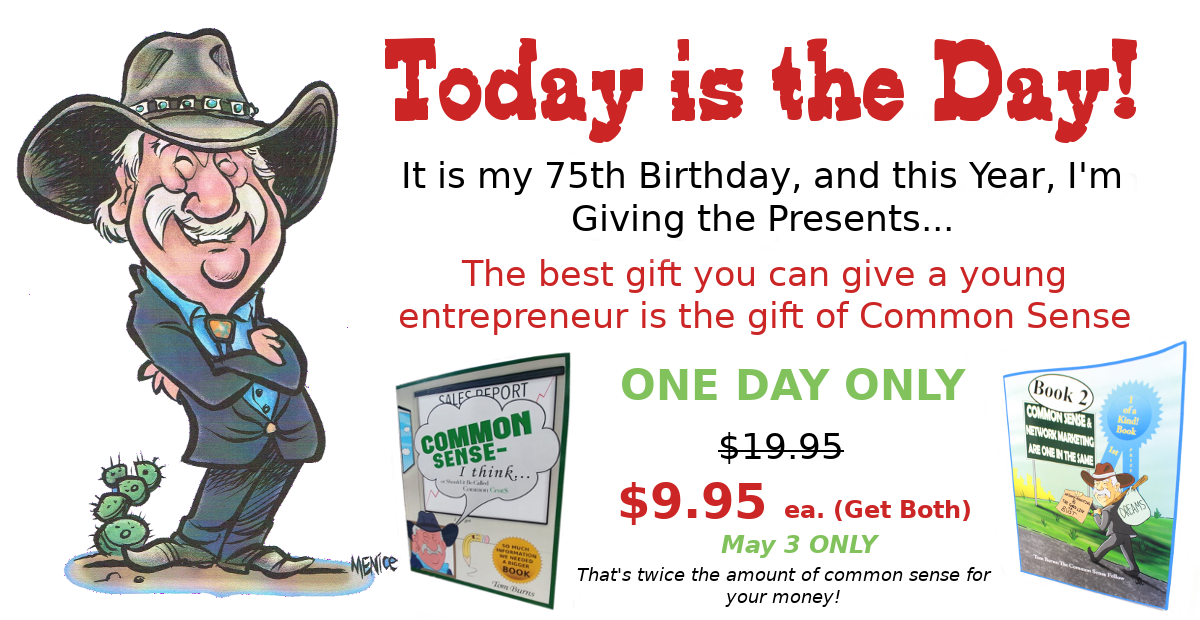 Today is the Day I turn 75!
And This Year, I am Giving the Presents...
FOR ONE DAY ONLY
Get Tom Burns' Common Sense Books for
ONLY $9.95 ea.
(Regular Price: $19.95)
A Perfect Gift for Parents, Aunts and Uncles to Give the Aspiring Entrepreneurs in their Life!
Tom Brings Education and Humor together to relate his experience and entrepreneurship ideas and network marketing myths...

Sign up and we will send you to our Author page on Amazon where you will get your Birthday Discount...
We respect your privacy. Your information is safe with us.